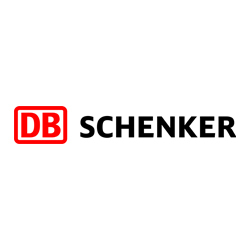 Yard Truck Driver-Class A CDL
Edwardsville, IL
Flexible schedule, 401K / Retirement plan, Disability Insurance, Vision Insurance, Dental Insurance, Life Insurance, Health Insurance
DB SCHENKER IS ACTIVELY HIRING!!
$2,000 Sign-on Bonus!
DB Schenker is the world's leading global logistics provider — we support industry and trade in the global exchange of goods through land transport, worldwide air and ocean freight, contract logistics, and supply chain management. Integrated logistics resides at the world's most important intersections, where the flow of goods creates an effective link between carriers. Our value-added services ensure the flow of goods continues seamlessly and supply chains stay lean and optimized for success. Our business holds top positions in automotive, technology, consumer goods, trade fair logistics, special transports, and special events logistics.
High school diploma or equivalent required.
Generally, prefer 1-2 years of experience.
• Possess a clean and valid driver's license.
• Must be able to read, decode, and decipher freight coding; conform with DMV and DOL driving requirements to operate hand trucks and fork lifts; and perform tasks in inclement weather conditions.
Primarily responsible for the movement of trailers on the yard in and out of doors, sealing trailers, and keeping the yard orderly.

• Preventative maintenance of the yard truck.
• Maintains radio or telephone contact.
• Moves trailers in and out of the docks in a timely manner.
• Must maintain the yard tractor and warehouse in an organized and clean manner to ensure safety and good manufacturing processes.
• Interact with warehouse team members to maximize output and efficiency.
• Inspect truck and trailer equipment to ensure road worthiness and notifies supervisor of current or anticipated repairs.
• Load trucks as needed.
• Use RF Computer System for Trailer Inventory Control.
• Perform all functions of a Warehouse Associate.
• All other duties as assigned.

Good interpersonal skills required.

Schedule will be Days or Nights, with every other weekend off.
6014920