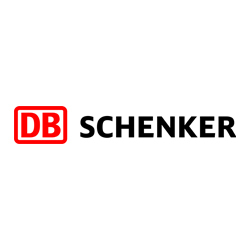 Reach Truck/Sit Down Operator
Sorry, this job has expired.
Edwardsville, IL
Flexible schedule, 401K / Retirement plan, Disability Insurance, Vision Insurance, Dental Insurance, Life Insurance, Health Insurance
DB SCHENKER IS ACTIVELY HIRING FOR NIGHTS ONLY!

$500 SIGN-ON BONUS!

Must be employed for 90 days & maintain production standards.

Up to $20.25/hr, when requirements meet .25 shift differential pay for 2nd shift. Also offering incentive bonus pay, PTO, and sick pay.

No mandatory overtime.

• Open to applicants who do not have a college diploma
• Reach Truck: 1 year (Preferred)
• Warehouse: 1 year (Preferred)
• DOT

• Load and unload trucks
• Move and stack materials
• Keep production lines supplied with empty containers and packaging materials as needed
• Spot tractor trailers
• Rotate floor stock
• General housekeeping duties in the warehouse or production area and duties as assigned
• Follow current good warehousing practice
• Use common warehouse management software
• Receive/process shipments
• Perform proper forklift inspections and follow forklift operating guidelines and procedures
• Load inbound and outbound freight to and from vehicles and containers
• Unload inbound and outbound containers and sort according to size of freight and destination
• Read, decode, and decipher freight coding in order to expedite freight movement and tracing process
• Reconcile driver pick up and delivery manifests
• Label, weigh, and dimensionalize freight.
• Record damaged shipments and misrouted freight on applicable reports
• Responsible for inventory, rotation and inspection of freight held in the warehouse
• Complete required documentation
• Perform cleanup activities in the work area to ensure safety and cleanliness of warehouse
• Label shipments and product
• Assemble product
• Prepare shipments and boxes for shipping

• Monday to Friday
• Weekends required
• Holidays required
• Day shift - 6am-6pm
• Overtime
• 12 hour shift

We are holding phone interviews daily!

You will be contacted once your application is reviewed.
17322