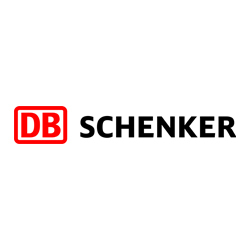 Reach Truck & Sit Down Operator
Sorry, this job has expired.
Edwardsville, IL
IMMEDIATE OPENINGS!
Starting Pay is $18/hr!
*$1.00 shift differential pay (nights start at $19/hr)
*$2.00 extra for weekend shifts ( Weekend only shifts start at $20/hr)
Nights Only!! Weekend Only Shifts available (Friday, Saturday, and Sunday)
* This is an entry-level position- 3 months of experience preferred*
At DB Schenker, you are part of a global logistics network that connects the world. A network that allows you to shape your career by encouraging you to contribute and truly make a difference. With more than 76,000 colleagues worldwide, we welcome diversity and thrive on individual backgrounds, perspectives and skills. Together as one team, we are Here to move.
* This is an entry-level position- 3 months of experience preferred
* High school diploma or equivalent required.
* Good interpersonal skills required.
* Must be, able to operate a variety of equipment such as a forklift and a computer, and have strong organizational, inventory, and accounting skills.
* Must be able to read, decode, and decipher freight coding; operate hand truck and fork lift; and in some cases perform tasks in inclement weather conditions.
* Load inbound and outbound freight to and from vehicles and containers.
* Unload inbound and outbound containers and sort according to size of freight and destination.
* Read, decode, and decipher freight coding in order to expedite freight movement and tracing process.
* Reconcile driver pick up and delivery manifests.
* Label, weigh, and dimensionalize freight.
* Record damaged shipments and misrouted freight on applicable reports.
* Responsible for inventory, rotation and inspection of freight held in the warehouse.
* Complete required documentation.
* Perform cleanup activities in the work area to ensure safety and cleanliness of warehouse.
* Label shipments and product.
* Assemble product.
* Prepare shipments and boxes for shipping.
47682592